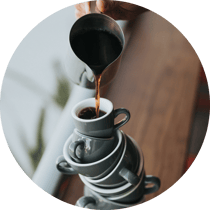 According to a recent CNBC article, the amount of retail space closing this year is on track to "break a record".
This is hardly surprising: competition in the retail industry has never been so tough—as many well-known brands (young and old) fail to survive, new ecommerce names seem to keep popping up left, right and centre.
It is in this uncertain climate that retail marketers across the globe are rapidly shifting their attention away from quick wins and short-lived revenue spikes to the far more important issue of customer retention.
But, in 2018, just how easy is it to win (and maintain) customers' loyalty?
As technology evolves, so customer expectations rocket—what was once considered novel is now commonplace. Consequently, retailers are having to do much more to stand out from the crowd and connect with shoppers in a more meaningful way.