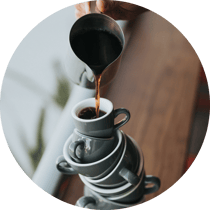 According to a recent CNBC article, the amount of retail space closing this year is on track to "break a record".
This is hardly surprising: competition in the retail industry has never been so tough—as many well-known brands (young and old) fail to survive, new ecommerce names seem to keep popping up left, right and centre.
It is in this uncertain climate that retail marketers across the globe are rapidly shifting their attention away from quick wins and short-lived revenue spikes to the far more important issue of customer retention.
But, in 2018, just how easy is it to win (and maintain) customers' loyalty?
As technology evolves, so customer expectations rocket—what was once considered novel is now commonplace. Consequently, retailers are having to do much more to stand out from the crowd and connect with shoppers in a more meaningful way.
Trouble is, most retailers aren't equipped with the tech needed to deliver the sort of personalised marketing experiences today's canny customers will love.
This post breaks down some of the most common pain points the modern marketer faces with with their tech stack, and how they can go about fixing them.
1) Your customer data is spread across multiple platforms
From ESPs to automation bolt-ons to web analytics and more: it's easy for an ecommerce marketer to end up with a stratospheric tech stack before they know it.
The result? Customer data tends to be dotted across different systems, and isn't unified in a single customer view. As a result, the marketer isn't able to look at it holistically in order to draw meaningful conclusions about customer behaviour, and isn't able to use this information to create campaigns that are personalised in any meaningful way.
Remedy:
Having an all in one platform that takes data from all touchpoints to create a single customer view (SCV). This is the best springboard for creating amazing customer retention campaigns that are personalised and relevant.
2) You have loads of cool, data-driven ideas, but stuff gets in the way of executing them
Another common marketing (tech-related) pain point is a lack of autonomy.
Reliance on other parties—whether that's waiting on a dev team to set up or change a campaign, an insights agency to pull and send across a customer segment or a tech provider to make product changes—can be a serious hindrance to an agile retention marketing strategy.
As customer expectations rise, marketers need to be nimble and be able to adapt their strategies in real-time.
Remedy:
Picking a platform that gives you the autonomy to set up and make changes to campaigns on your own without having to rely on others.

Picking a platform that provides the insights that you can act on in real-time, rather than waiting on others (like agencies) to turn them around.
3) Checking your brand is GDPR-compliant is taking an age
(….Actually, it really does.)
A towering tech stack can cause a GDPR-headache for marketers who need to be on top of any software that stores or processes customer data. And ensuring each tech supplier ticks the boxes when it comes to GDPR is just the start —with customers able to request a brand to stop processing their data, any marketer with multiple customer solutions will have to ensure relevant data is not processed (beyond maintaining security) across the board.
Remedy:
GDPR means retail marketers must have a complete grasp of everywhere customer data is stored and processed (and be able to delete it on request). By having just one, streamlined platform, it's much easier for marketers to consistently ensure data is being processed correctly (as opposed to having to audit multiple solutions every time something changes).
4) You've forgotten what efficiency looks like
We all know that our marketing campaigns are far more effective when they're personalised, but having the resource available to manually set up segments and campaigns (and create accompanying creative) can quickly snowball without automation and dynamic content to do the heavy lifting.
What's more, having to deal with the admin of having a bunch of different solution providers is a logistical headache; and ironing out any problems when 'bolted' on solutions (like cart abandonment add-ons) don't work well together is another.
Remedy:
Picking a platform that uses machine learning to pick up the slack when it comes to tasks such as creating segments (such as loyal customers, lifecycle stages etc) and identifying opportunities for campaign optimisation.

Picking a platform that offers smart features such as dynamic content (which can offer quick wins when it comes to personalising content without needing a load of internal resources, as well as being able to fulfil more advanced personalisation goals).
5) You've got all the data, but no insight
We've established that, if you have a convoluted tech stack, extracting customer data and gleaning insight from this data might take longer.
But even if your tech stack is more streamlined, and you have a single customer view, having access to actionable insight that you can use to create meaningful campaigns is incredibly important.
Knowing how to extract this insight in order to optimise campaigns or find new revenue opportunities from a mass of customer data can seem like an impossible task.
Remedy:
Picking a solution that was built with data and insight at its core.

Picking a solution that has a future in machine learning (which can be used to provide even more advanced insight).

Picking a solution where the in-house expertise is in retail marketing (and therefore can provide you with support in setting up and optimising campaigns).
6) As a retailer, you don't feel like your tech "gets you"
Another problem with using technology that hasn't been built specifically for the retail sector is that you miss out on:
(a) functionalities created specifically to satisfy the use cases of the retail marketer, and a roadmap that's solely dedicated to solving retail-specific pain points.
(b) strategic advice and expertise based on an in-depth knowledge of the industry.
Remedy:
Find a platform that can offer you retail-specific features and expert advice.
Our advice
For today's cohort of smart marketers, the main goal is to strengthen relationships with loyal customers by giving them marketing experiences they'll love.
To summarise, we believe marketers experiencing the above pain points will benefit from a platform that…
stores all of your customer data in one central place, and updates it in real-time (i.e. give you access to the single customer view)

u

ses machine-learning to analyse that data and offer intelligent insight

enables you to use this insight to create and execute effective, personalised retention marketing strategies across multiple channels
has a product roadmap that focuses specifically on solving the pain points of retail retention marketers
offers in-house retail marketing expertise
By having a healthy technology stack, ecommerce marketers can start channeling more time and energy on creative and strategic aspects of the job—aspects that are actually increasingly important in order to stand out from the competition, but have fallen by the wayside in recent times due to time-consuming technical tasks.