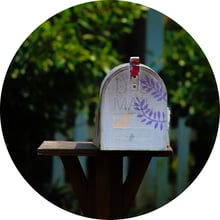 During the early noughties, retailers cut the amount of direct mail they were sending customers. Why? Because, following the onset of digital marketing, the idea of investing huge amounts of time and money in sending catalogues to an entire customer base seemed silly.
So why is this vintage marketing hack now making an epic comeback?
To begin with, there's the obvious point that it's only human nature to enjoy receiving tangible gifts or handwritten notes in the post. Just look at the Dear You Project, a project set up by an Italian designer who missed good old fashioned letters so much she decided to send 80 letters to 80 unknown addresses and share the journey on social media.
But nostalgia isn't the only reason. The primary reason direct mail is cool again is because of data; vast sets of data which can be accessed, consolidated and stored in one platform, ready for a marketer to segment and form what we now call the single customer view (SCV).
By having a detailed understanding of each and every customer, marketers today can rest assured their direct marketing is being sent to the right group of people, at the right time, in order to bring about a specific action.
To give you some inspiration, here are six examples of brands using data and technology to send awesome direct mail.